Damned fine freaky stuff made by a damned fine freaky friend. x

This has become a bit of an obsession now..beautiful Tailed Jay butterfly and Deaths Head Hawk moth framed and preserved perfectly by the lovely Dark Echoes. Please take a look at this ladies stunning and meticulous work, giving these beautiful creatures a new lease of life for you to gaze at & admire.
Treated myself to this awesome curiosity piece from Dark Echoes and just love it. I have admired Esther's work for a long time, have other pieces on order with her and her ethical approach makes me adore her creations even more. For this piece she carefully dissected owl pellets she found over a couple of years and then cleaned the bones inside making this collection. What's more the owls are local to me!
This beautiful Vestalis Luctuosa Damselfly has just made me very happy. When Esther from Dark Echoes first posted about her I knew I wanted to give her a home and today she arrived. She'll live next to my bees on my entomology/curiosity shelf that is now nicely growing thanks to Esther and her most awesome ethical art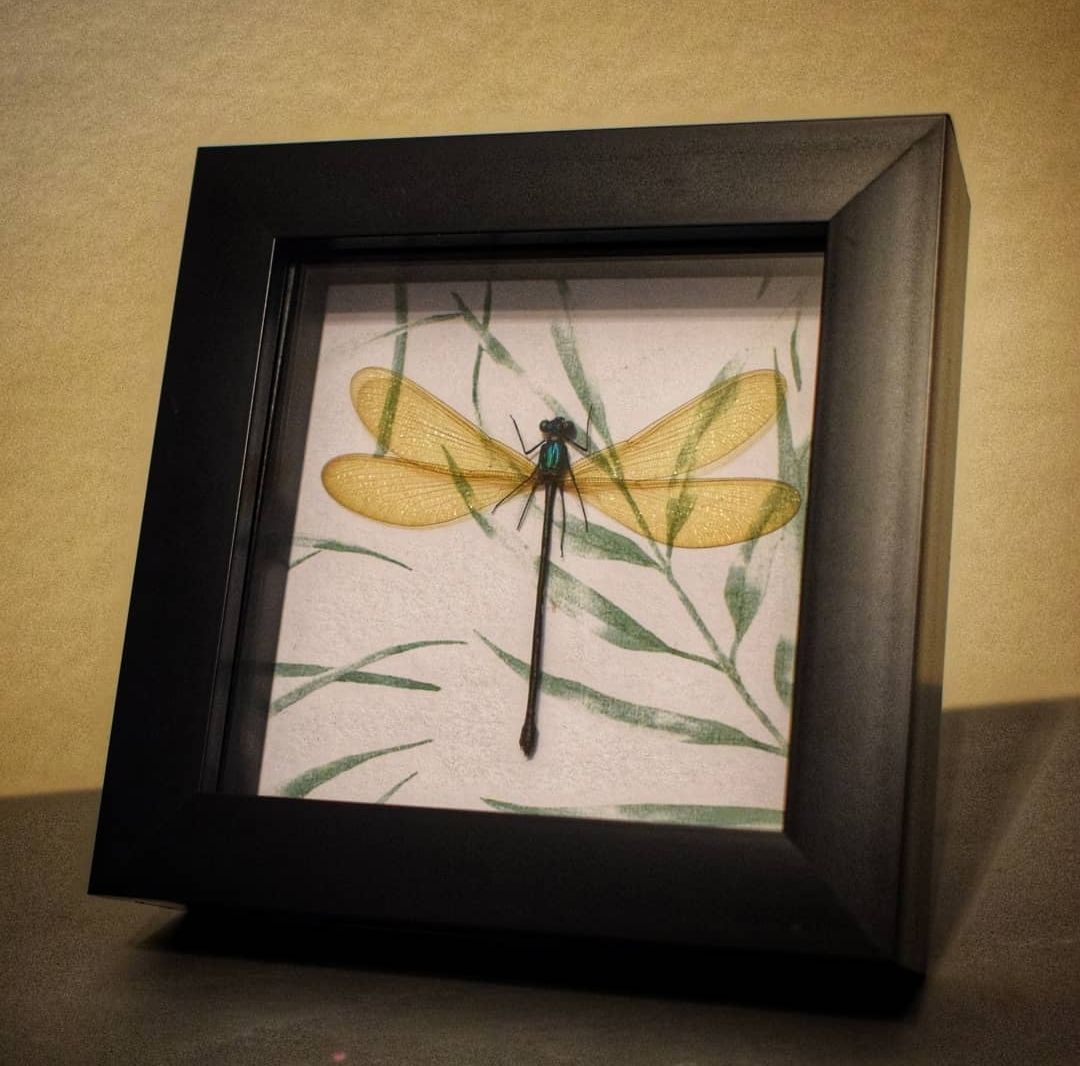 How BEAUTIFUL are my 2 new pieces from Dark Echoes! Absolutely stunning, I'm so happy with them!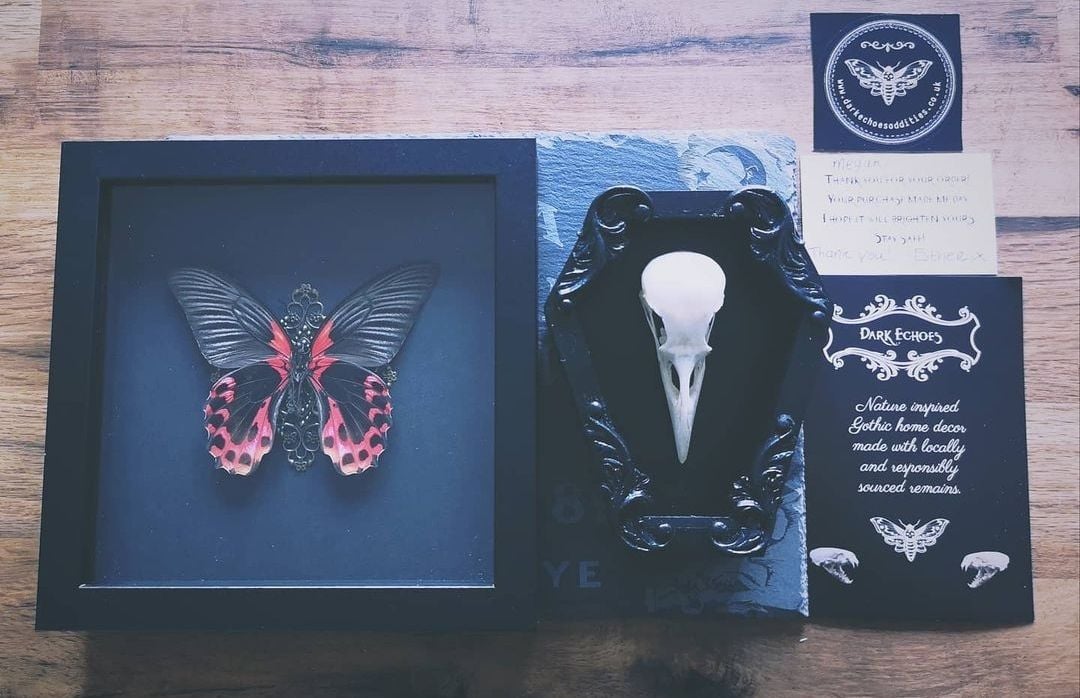 I ordered a framed crows foot and it is perfect, everything from the ornate frame to the dried flowers, just beautiful. Fast delivery and fantastic customer service.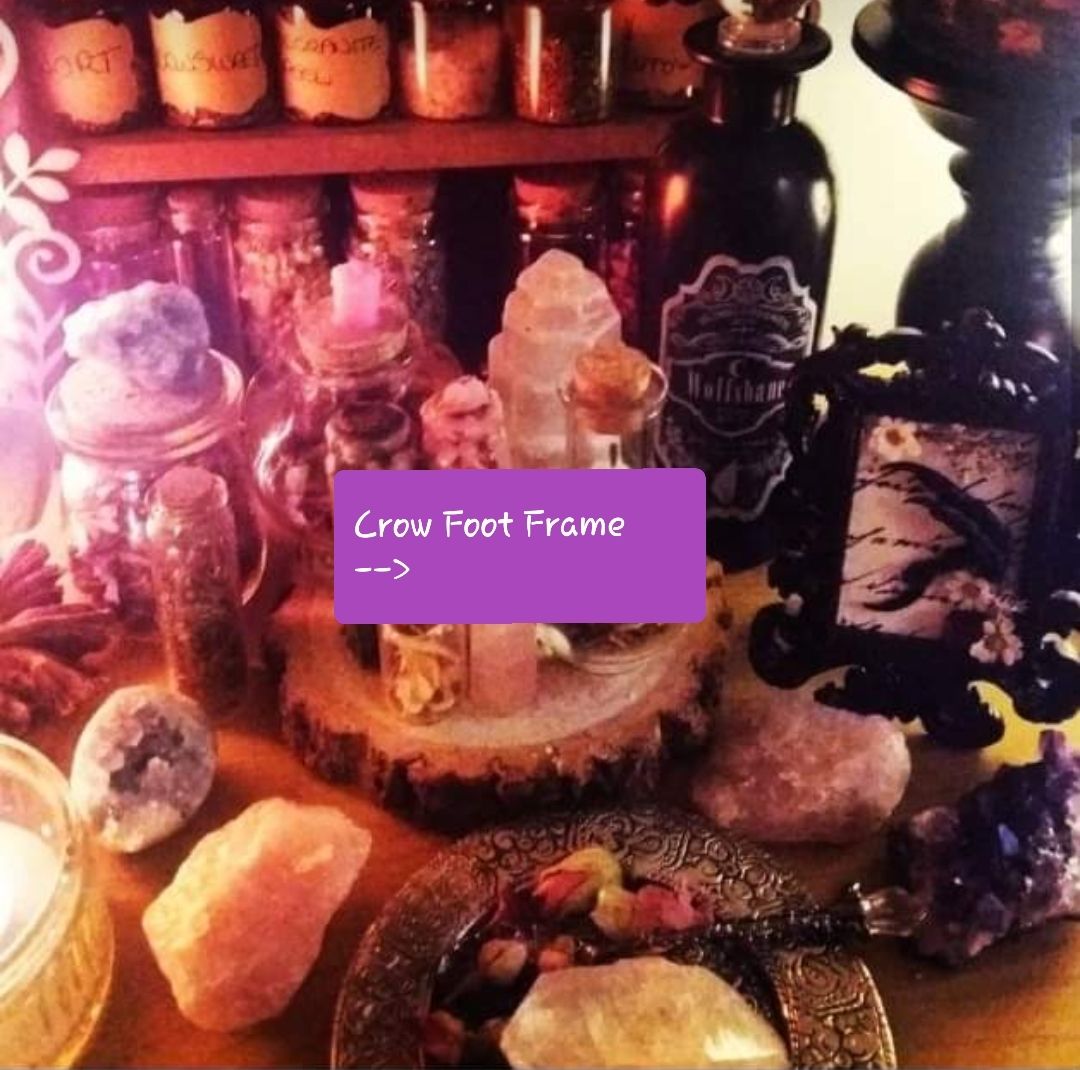 Beautiful pieces made by a beautiful person.