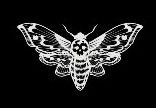 A payment plan is now availabe upon request by spending £50 and over.
I understand that finances are different for everyone at this moment in time. Yet I need to make a living too and this might be easier for everyone!
If you see a piece you'd like on the website, E-MAIL (no social media messages as they easily get lost) me first thing and after the 1st payment installment, I will take the product temporarely off the website. First installment will be 50% of the price (non refundable), 2nd installment will be the remainder, spread over 2 months. The item will be sent to you when full payment has taken place. Payments will also be listed for postage, but are not to be used as a payment method against your balance and will be extra.
This payment plan can now be used for commissions and custom orders too.
However, failure to complete a payment plan within the time mentioned will result in cancellation of the order, without refund and the product will be back in the shop for sale.
So if you see anything on the website and want to do a payment plan, please e-mail me at [email protected] and I will guide you through the process!