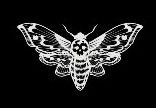 WHERE IS MY ORDER AND WHEN DO YOU POST ITEMS?
Items will be posted twice a week on Monday- and Thursday mornings before 11am. There will be no extra post office trips or exceptions on this while Covid-19 is hitting the planet. Please keep this in mind before you order.
Also, please take note that delivery estimates are changing continuously due to overloaded postal services because of Covid-19. It is impossible to give estimates at this moment in time. There are 2 shipping options, tracked and untracked. If something has been ordered with the no tracking option and your order goes missing, I won't have a tracking number either and won't be able to do anything.
International shipping: we don't post internationally right now and please read the next paragraph carefully.
Also important: I also will not post to the EU from 1 January 2021 on due to Brexit regulations up in the air.
Very important: I will send items out once the payments are processed and received. PayPal payments go through immediately, note that card payments will take longer to clear, sometimes up to a week. This is unfortunately out of my hands. I will not send orders out until payments are cleared. You will receive a dispatch email once your order has been shipped.
WHERE DO YOU GET YOUR BONES AND REMAINS FROM?
The bones and remains I get I find myself locally and clean them myself. Sporadically, I also get them from trusted sources and taxidermists I've got to know through the years. Sometimes people give them to me as they find bones themselves but I always ask how they are obtained! I never ever get them from (trophy) hunters, poachers, gamekeepers or dump sites used by hunters as I am strictly against this. I am a huge animal lover respecting all animals, even after they have lived. You can find more info by clicking the "Ethics" tab.
HOW DO YOU MAKE YOUR ITEMS?
I post the occasional tutorial video on social media and plan on doing more in the future. Until then, I don't reveal any secrets that easily. I had to learn the things that I do too and I'm proud of what I have achieved so far. If you would like to try things, there are plenty of YouTube tutorials. It took me quite a few years of self teaching, research, patience, failing and succeeding without having an educational art background. I love to learn new things and am proud to show what I've achieved.
DO YOU COMBINE SHIPPING WHEN I BUY MULTIPLE ITEMS?
Yes I do. However, the website doesn't automatically combine postage, and charges the full price. But of course I will refund you the excess postage costs. However, if you order items seperately and your order exceeds the 2kg limit, I will use the excessive postage costs for a courier.
WHAT HAPPENS IF MY ORDER GETS LOST IN THE POST?
Also read the first question in this section!
This hardly ever happens but it can always occur. During check-out there are two options: sending Royal Mail 2nd Class (no tracking) and Royal Mail 2nd Class signed For (with tracking). We always recommend using the Signed For option so you can track it yourself too. I won't have a tracking number once an order is sent by regular Royal Mail 2nd Class and therefore I cannot provide you with a tracking number either.
I am responsible until I have proof that it is delivered. Yet, I am not responsible for the performance of Royal Mail.
WHAT HAPPENS IF MY ITEM ARRIVES DAMAGED?
Accidents can happen as the nature of the pieces are fragile. Do not panic, most damage is repairable. Send an e-mail with photos of the damage and once the item is returned I will happily do so. I might not be able to return the piece in it's original state but I will do my best. Please keep in mind that antennae on butterflies and moths are the most delicate parts of their bodies and they can fall off. I am happy to fix this if it happens, but there is no guarantee it won't happen again during transit.
My return address is always attached on the parcel. If lost, you can request it through email.
Returns will only be accepted on damaged items by postal services. Please check your parcel before accepting it and if it shows signs of damage, refuse to sign for it. This way the parcel will be returned back to me and I will investigate and issue a refund after inspecting and revising. I do not accept returns for custom orders, unless the order is heavily damaged.
Note that there will be no refunds or returns on items on sale as I did in the past as a good gesture as this has been taking advantage of. I strictly advise NOT to open frames, domes, bottles etc. as they can get damaged. I am NOT responsible for that and therefore don't refund. In the event of opening products as mentioned above anyway and claiming it arrived damaged, no refund will be given.
All orders through the website and custom orders are sent out by regular Royal Mail 2nd Class or Royal Mail 2nd Class Signed For. Returned orders must be returned within 7 days with Signed For and claims must be made within 24 hours. If you don't return it recorded as mentioned above, I am not responsible for loss of parcels by Royal Mail. I will not refund unrecorded parcels. Postage costs will not be refunded.
WILL YOU BE ABLE TO HOLD ITEMS UNTIL I GET PAID?
No, I will no longer hold, reserve items or do layaways until paydays, etc. It is costing me too much time and money to do so, and it isn't fair on other customers. I do accept deposits which are non refundable. All products ordered in the shop will be posted after full payment, the same counts for custom orders. However, if I attend an event near you, I can always hold it for you after you have paid for the item, and you can pick it up at my stall.
CAN I CONTACT YOU WITH ANY OTHER QUESTIONS?
Of course you can and please do if there is something not clear. You can contact me by email: [email protected] and for general enquiries you can use the contact option on the website and social media. Please do NOT send any DMs on social media as they easily get lost.