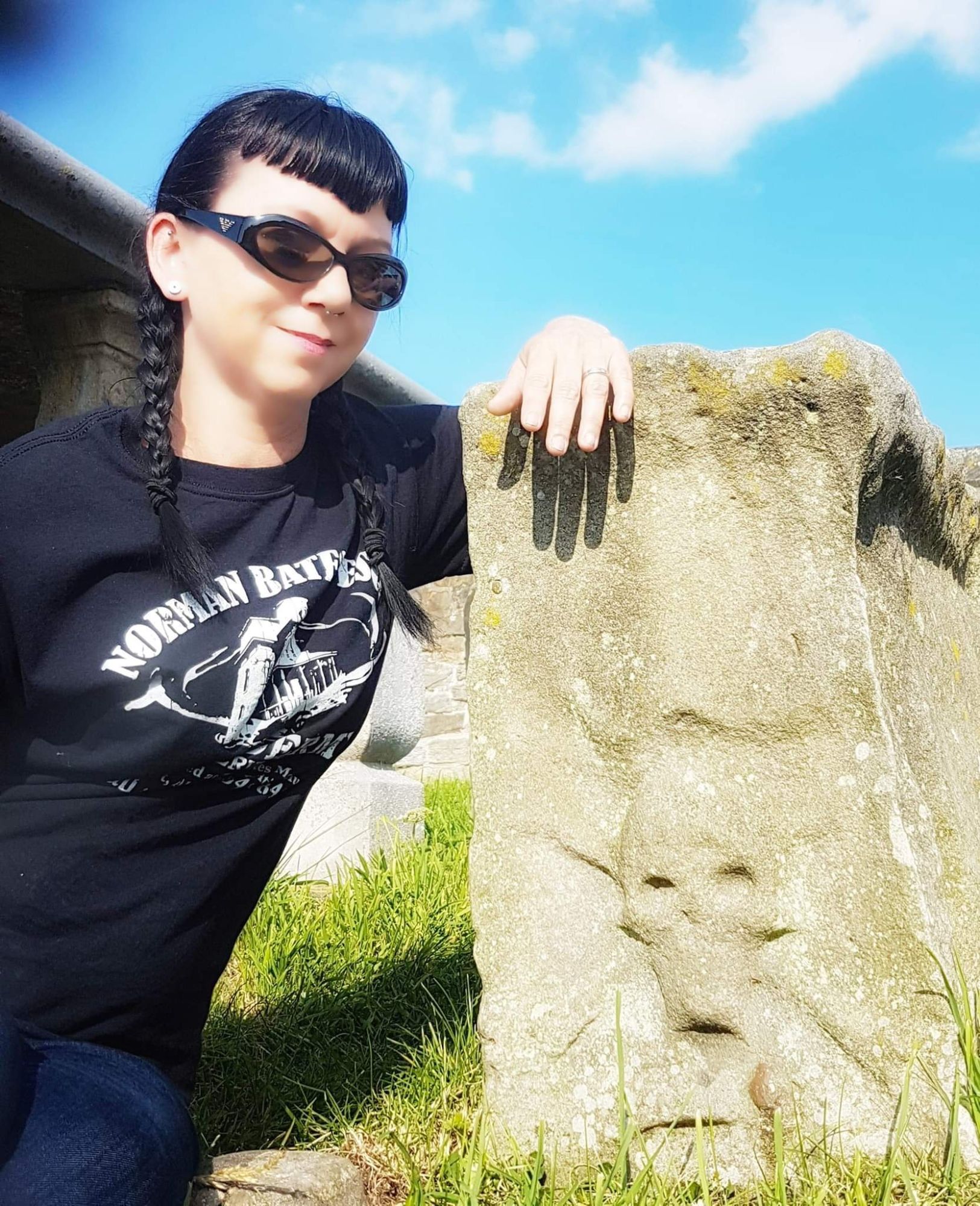 Hello! My name is Esther and I am running Dark Echoes solo. I am from The Netherlands and live in England since 2011. My love of all things creepy, morbid and macabre started from a young age. I have always been fascinated by life, death and art. I am running Dark Echoes since October 2018 and doing it fulltime since July 2019. I am self taught without any art degrees and continue to teach myself new things and techniques every day. Whatever idea is in my head, I try my best to make it visible. At events I am accompanied by my husband, who takes me and Dark Echoes on the road and helps me out wherever he can.
I've started in the right beginning of 2016 setting up my first shop, Magick Willow Designs. I've made all sorts of different things, started making mini herb bottles, later on I've made mixed media canvases, upcycled bottles, a tiny bit of bone art, jewellery and more. This was basically a trial run for me, and I've learned a lot and gained lots of different kinds of customers.
During this time I've also found my true calling and I've felt it was time for a change.
My love for dead things started a long time ago, but I started collecting wet specimens a few years back. I've preserved my own as well. Then the skull and bone collecting started and grew out to creating art out of remains as of today. I see the beauty in death and love expressing that in my art. I've started something that suits me and even my personality more, and this is something I am comfortable with. Even though you almost see me genuinely smile a lot, I love all things dark and doom!
My items often have a Gothic and Victorian twist, as I am fascinated by these interesting and inspiratonal time eras. Getting inspiration for me can happen at any moment of the day.
This website will have a range of a lot of different handmade products, I create bone art, pin butterflies and make all sorts of jewellery, I occasionally do pyrography and sometimes even upcycle a doll. No matter what, what you will see here is strange and unusual, odd and wonderful. there might be a piece that is calling to you......why not have a look!