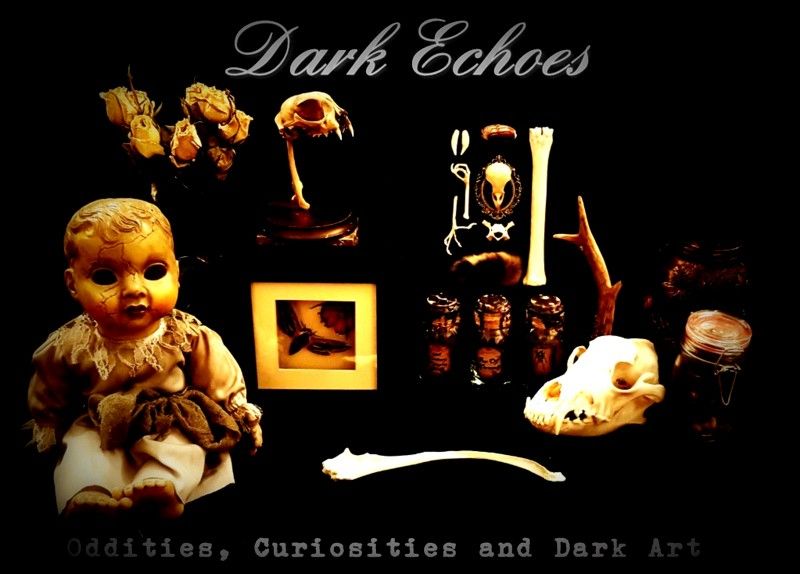 Welcome to Dark Echoes! A weird and wonderful emporium of bone art, taxidermy art, oddities, curiosities and more dark treasures. Here you will find handmade art by Esther Hunter to fill your residence with strange, odd and unusual things!
All my products are handmade and decorated, unless stated otherwise. I take pride in my work with all kinds of nature's goods and every single piece, big or small is made with love.
If you fancy something different than everyday art, strange, unusual, weird and wonderful, browse around and you might find a piece that is calling to you!
Follow Dark Echoes on Social Media!